Hello again,
Nick here, just want to let you know about two new items I am adding to the shop this week – and I have a special surprise for you too, so read on to the end…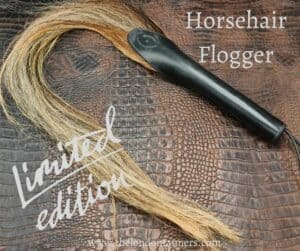 I am excited to tell you about our Horsehair Floggers with limited availability.
These unique floggers are made from genuine horsehair with a London Tanner leather handle.
Nothing can compare to the feel of a horsehair flogger.  It can be used sensually, or, strike with the tip and it will sting like a hundred bees!  Not to mention how wonderful it feels to use – the swish of the hair as it flies towards your target is very satisfying indeed.
Completely handmade to the usual high standards you expect from The London Tanners.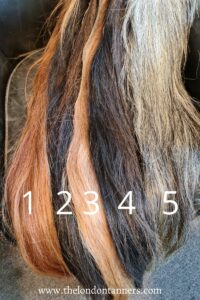 Made to order, so you can choose your colour combination.  We have five colours of horsehair to choose from and the handle can be made in black or brown.
Don´t miss out! First come, first served, I only have a few available.  Get yours here.
The next item I am adding to the shop is something that several of you have been asking for –
Extra Long Irish School Strap
Our Irish School Strap just got meaner!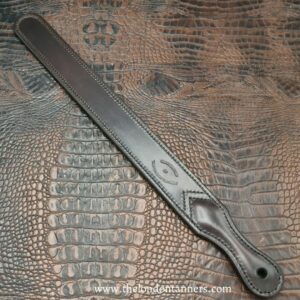 Just like our traditional Irish School Strap, this is made from our Oak Bark Tanned Harness Leather in two layers so it measures a whopping 10mm thick.  The difference is the length.  Our new Extra Long Irish School Strap is four inches longer, measuring 21″ in length and 2″ wide.
It is hand-stitched all the way around and has a built-up handle.
Who can resist this beautiful strap?  Get yours here.
Here is the surprise I mentioned earlier…
As it is my birthday month I want to treat you with a free gift.  Place any order before 20th May and get a surprise free gift! This free gift will be a hand-made leather implement worth €89!  Only until the 20th of May though, so be quick.  Why not be the first to own an LT Horsehair Flogger or an LT XL Irish School Strap? This gift will be sent along with ANY order, so it´s a great time to treat yourself.
Have any questions? Contact us here.
Until next time, spank on!
Nick