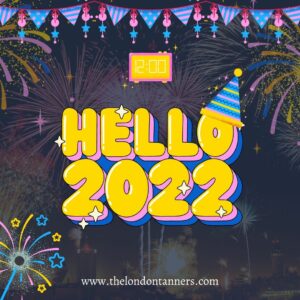 Hi!  It's been a while!  We hope you all had a wonderful festive period and just wanted to pop into your inbox to wish you all a truly magnificent 2022.  Here, at The London Tanners things are going great and we thank you from the bottom of our hearts for your continued support.
Our plans for the coming year are to add lots of new products for you to choose from.  If there is anything you want to see that we don't do already, please drop us a line and let us know.  We will be taking on new staff members so that orders can be made and despatched quicker, too.
Don't forget you can always reach out to us on Instagram, Twitter, Facebook, and through our website.
Happy New Year! Stay safe.
Nick